Advantages
Modularization as an engine of progress
The fact that modularization will also win acceptance in mechanical engineering is only logical. Other industries have already completed their development from craft production to series production. When things are produced in series, economies of scale can be used to achieve efficiency gains. Monotonous processes are automated and employees are freed up for creative activities that add more value. Modularization is a driver of innovation that is now also driving machine and plant construction.
Short time to market
Modular machines meet many of the demands placed on industrial enterprises today.
They:
Facilitate ordering processes
Shorten delivery times
Increase flexibility for customers and the manufacturer when machines are extended or moved
Decentralized Automation from Turck
Your benefits at a glance: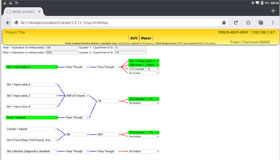 The ARGEE programming environment offers two levels of complexity. The flow editor shown here is particularly simple. Logic functions can be programmed via a flow diagram and drop-down fields
Field Logic Controller ARGEE
Turck's FLC technology is bringing logic to the field level. The web-based programming environment ARGEE introduces logic functions to Turck's block I/O-modules with multiprotocol Ethernet platforms. This means that an intelligent Field Logic Controller (FLC) is created out of I/O modules.
Learn more on the Technology Page Field Logic Controller
Reduced machine costs
Reducing the cost of a machine is not simply a matter of selecting the right components. Simple integration is the key to success. Setting up a machine without a control cabinet saves time, money and space. Standardized automation of your machine through the use of intelligent Turck components also reduces sources of errors and the expenditure on documentation while increasing the reusability of the modules.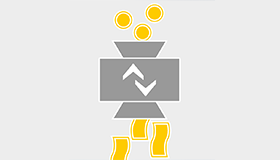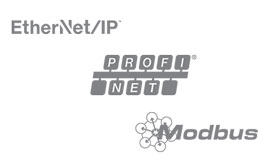 Flexible use in Ethernet
Thanks to Turck's multiprotocol Ethernet technology, the I/O modules can be used in the Ethernet protocols PROFINET, Ethernet/IP and Modbus TCP. The modules automatically recognize the bus protocol used during the boot phase without user interaction.
Easy design of safety applications
Safety functions controlled by central, Ethernet-based safety PLCs complicate the modular design. In addition, centrally controlled safety applications for large machines are subject to long cycle times, which requires large safety distances between the source of danger and the sensor. Decentralized safety controllers accelerate the safety function to enable shorter distances. Decentralized safety solutions can also reduce costs.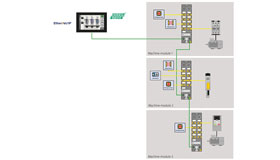 Decentralized safety modules that control safety applications avoid long cycle times, which makes the design process easier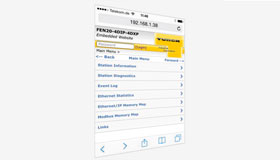 Web server support
Integrated web servers in the modules simplify commissioning and diagnostics. You can see relevant data such as module type, firmware, IP address or PROFINET name at a glance. Diagnostic information is displayed in plain text on the web server.
Easy networking
The global network variables integrated in CODESYS enable easy networking of multiple I/O stations. In this way, different systems can be connected quickly and easily. Standard transmission protocols allow bidirectional data exchange.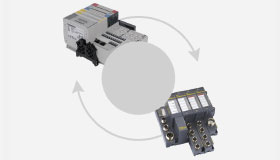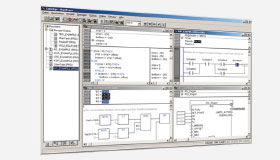 Fast programming
To ensure rapid integration in CODESYS, Turck offers target support packages as drivers for the target system. The I/O modules can be simply inserted into the configuration by drag and drop. Diagnostics and commissioning functions as well as function blocks also support the user.