Condition Monitoring

Condition monitoring of machines and systems
The term condition monitoring refers to the process of monitoring a parameter of conditions in machines and systems. Nowadays, "listening" to motors, electronic devices or areas of a system to check for faults goes far beyond on-site inspections by workers.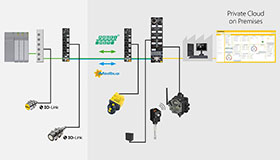 Figure 1: Condition Monitoring within a Private Cloud (click to enlarge)
Thanks to state-of-the-art sensor technology, intelligent field devices and wireless transmission, condition monitoring can be carried out not just continuously but from absolutely anywhere. On the basis of the collected data, systems can indicate an imminent failure at an early stage. Reliable condition monitoring is therefore essential for predictive maintenance.
Simplify condition monitoring of your plant using products from Turck – from sturdy sensors to system solutions with flexible cloud monitoring. Whether the system is in a new build or you want to retrofit the solutions you have in an existing environment – all devices can be easily integrated into your existing automation system. Alternatively, decentralized standalone systems can monitor key condition data without affecting the main control unit.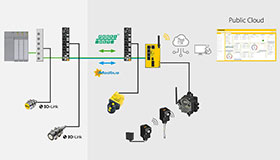 Figure 2: Condition Monitoring within a Public Cloud (click to enlarge)
The images show how you can implement an effective condition monitoring process. The cloud service is structured in two ways: The cloud can either be hosted on the company's own server (Figure 1), or it can function as a public cloud hosted in Turck's data center (Figure 2).
Video: Most Important Systems Explained in Detail
Key Technology
Condition monitoring can only be carried out in a practical and reliable manner if suitable key technologies such as IO-Link, multiprotocol Ethernet, wireless signal transmission or cloud solutions are used.
Wireless signal transmission
Need to check the readings from machines that are difficult to access, or simply want to avoid wasting time with complicated wiring? Then use the DX80 wireless system for a convenient way of wirelessly transmitting condition data from the field within a proprietary wireless network. Many of the sensors in Turck's product range can be seamlessly connected to the transmitter modules, and can also be run on batteries if required.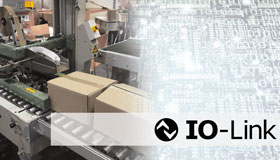 IO-Link
The IO-Link communication standard not only makes it easier to install devices, but it also enables a greater variety of data to be sent between the controller and the field level. IO-Link devices provide additional information acyclically, such as parameters or diagnostics messages. Maintenance engineers can use these to detect irregularities earlier and analyze errors more effectively. Turck offers you an extensive portfolio of IO-Link solutions.
Cloud solutions
Monitoring condition data 24/7 and from any end device, configuring personalized dashboards, receiving information about critical values automatically — you can do all this and more with Turck cloud solutions. The TCG20 cloud gateway encrypts data and sends it to the Turck cloud, or to online services such as Amazon Web Services or Microsoft Azure. Alternatively, the Turck cloud can also be hosted directly on a company's own server (on premises).
Multiprotocol Ethernet
Turck's I/O modules can work in parallel in different Ethernet protocols, allowing condition monitoring to be carried out separately from the cyclic process communication. Measurement data is transferred to the main control unit via PROFINET, for example, while status data is transmitted acyclically to another PLC via Modbus TCP.
Cabinet Condition Monitoring
Turck offers the CCM series for monitoring the condition of control cabinets. The control cabinet monitors integrate sensors for monitoring temperature, humidity and door closure. Among the devices in this series, the IM18-CCM60 is particularly suitable for customers who are looking for a ready-to-connect solution that is easy to parameterize and adapt - even without programming knowledge.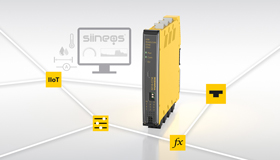 While the IM18-CCM40 and -CCM50 models with the Debian Linux system offer OEMs in particular maximum degrees of freedom to integrate them into existing corporate structures, the IM18-CCM60 comes with the IIoT operating system siineos, which the digitization specialists at in.hub developed specifically for the CCM platform.